Festival Infos
5 dni in noči zabave in plesa na prostem.
Predstavljajte si majhen, sončen otok tik ob obali Hrvaške. Predstavljajte si, da vaši najljubši izvajalci igrajo na prostem, le nekaj korakov stran od plaže. Predstavljajte si, da se med zabavami kopate v kristalno čistem Jadranskem morju. Se sliši kot sanje? No, pri Sonusu se vse uresniči:
Vaša popolna poletna rave avantura se zgodi tik ob obali otoka Pag.
---
Aftermovie
MENU
---
Festival Overview
| | |
| --- | --- |
| 👔 Organizator | Sonus Festival d.o.o. / Cosmopop |
| 🚩 Lokacija | Papaya, Aquarius, Kalypso, Noa |
| 🎶 Music | Techno |
| 🚦 Ocena | ⭐⭐⭐⭐⭐ |
| 💶 Cena | 💲💲 |
LINEUP
999999999, Adiel, Adriatique, Andrea Oliva, Anna, Artbat, Ben Böhmer, Clara Cuvé, Dax J, Deborah De Luca, Dennis Cruz, Diplo, Fjaak Dj, Héctor Oaks, I Hate Models, Indira Paganotto, Innellea, Jaden, Klangkuenstler, Kobosil, Kölsch, Lilly Palmer, Loco Dice, Maceo Plex, Marco Carola, Marrøn, Mathame, Mochakk, Pan-pot, Patrick Mason, Paula Temple, Pawsa, Ricardo Villalobos, Richie Hawtin, Sam Paganini, Sama' Abdulhadi, Seth Troxler, Somewhen, Sven Väth, The Martinez Brothers, Trym, Vintage Culture, Yulia Niko, more to be announced…
Zrce.eu ocena ⭐ ⭐ ⭐ ⭐ ⭐
Sonus na plaži Zrće je zdaj eden najboljših elektro festivalov v Evropi. Pet dni v osupljivem okolju festivala, ki so zanj odgovorni legendarni Time Warp in  povsem jasno je, da se festival že neizprosno usmerja proti statusu legende . Festival privlači s svojo zapeljivo mešanico hedonizma in najboljših tehno zvokov, zaradi česar je za ljubitelje glasbe nepozaben dogodek.
FESTIVALSKE VSTOPNICE
Searching Availability...
PAKET
Searching Availability...
SPECIAL APARTMENT PACKAGES
Searching Availability...
FOTOGRAFIJE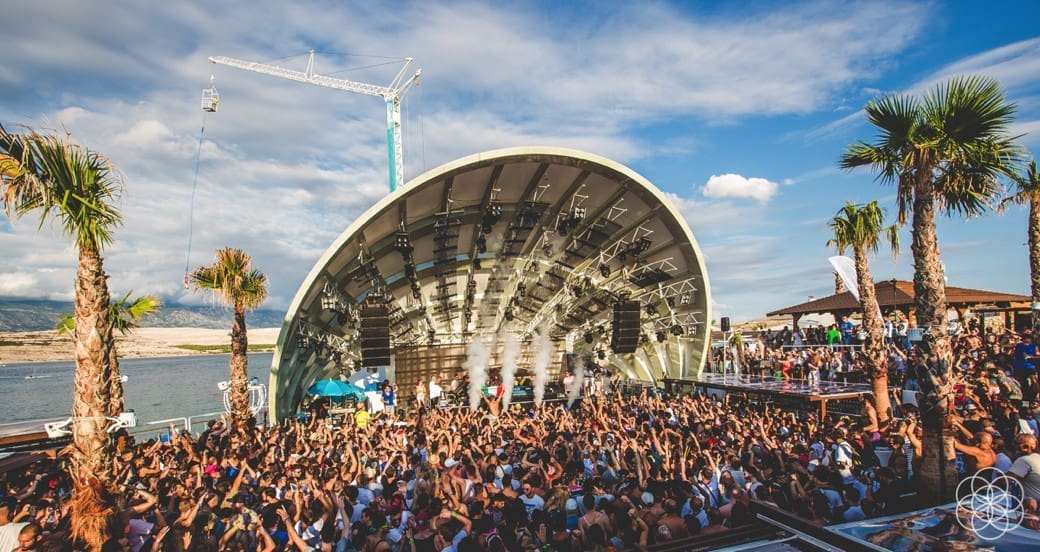 69096385_2914891898585163_3454151439771762688_n
318876552_8312021355538830_4576606701016100313_n
69378606_2914892538585099_4538949132361924608_n
Sonus Festival Zrce Beach 46
Sonus Festival Zrce Beach 45
Sonus Festival Zrce Beach 29
Sonus Festival Zrce Beach 26
69742887_2914892115251808_1674894476432113664_n
TIMETABLE
Sonntag / Sunday 20.08.2023
| | |
| --- | --- |
| TBA | TBA |
| TBA | TBA |
| TBA | TBA |
| TBA | TBA |
Montag / Monday 21.08.2023
| | |
| --- | --- |
| TBA | TBA |
| TBA | TBA |
| TBA | TBA |
| TBA | TBA |
Dienstag / Tuesday 22.08.2023
| | |
| --- | --- |
| TBA | TBA |
| TBA | TBA |
| TBA | TBA |
| TBA | TBA |
Mittwoch / Wednesday 23.08.2023
| | |
| --- | --- |
| TBA | TBA |
| TBA | TBA |
| TBA | TBA |
| TBA | TBA |
Donnerstag / Thursday 24.08.2023
| | |
| --- | --- |
| TBA | TBA |
| TBA | TBA |
| TBA | TBA |
| TBA | TBA |
FUTURE ZRCE EVENTS
at the same venue: