19.08.2018 - 23.08.2018
Top Festival Top Lineup zrce.eu Partner
As usual, you can expect a top line-up at this years Sonus Festival. Rave this sumer with the biggest techno giants from the whole world.
Sonus will take place the 6th time in 2018 from 19.08-23.08.
Festival overview
| | |
| --- | --- |
| 👔 Organizer | Sonus Festival d.o.o. / Cosmopop |
| 🚩 Locations | Papaya, Aquarius, Kalypso |
| 🎶 Music | Techno |
| 🚦 rating | ⭐⭐⭐⭐⭐ |
| 💶 Price | 💲💲 |
Lineup
Line-up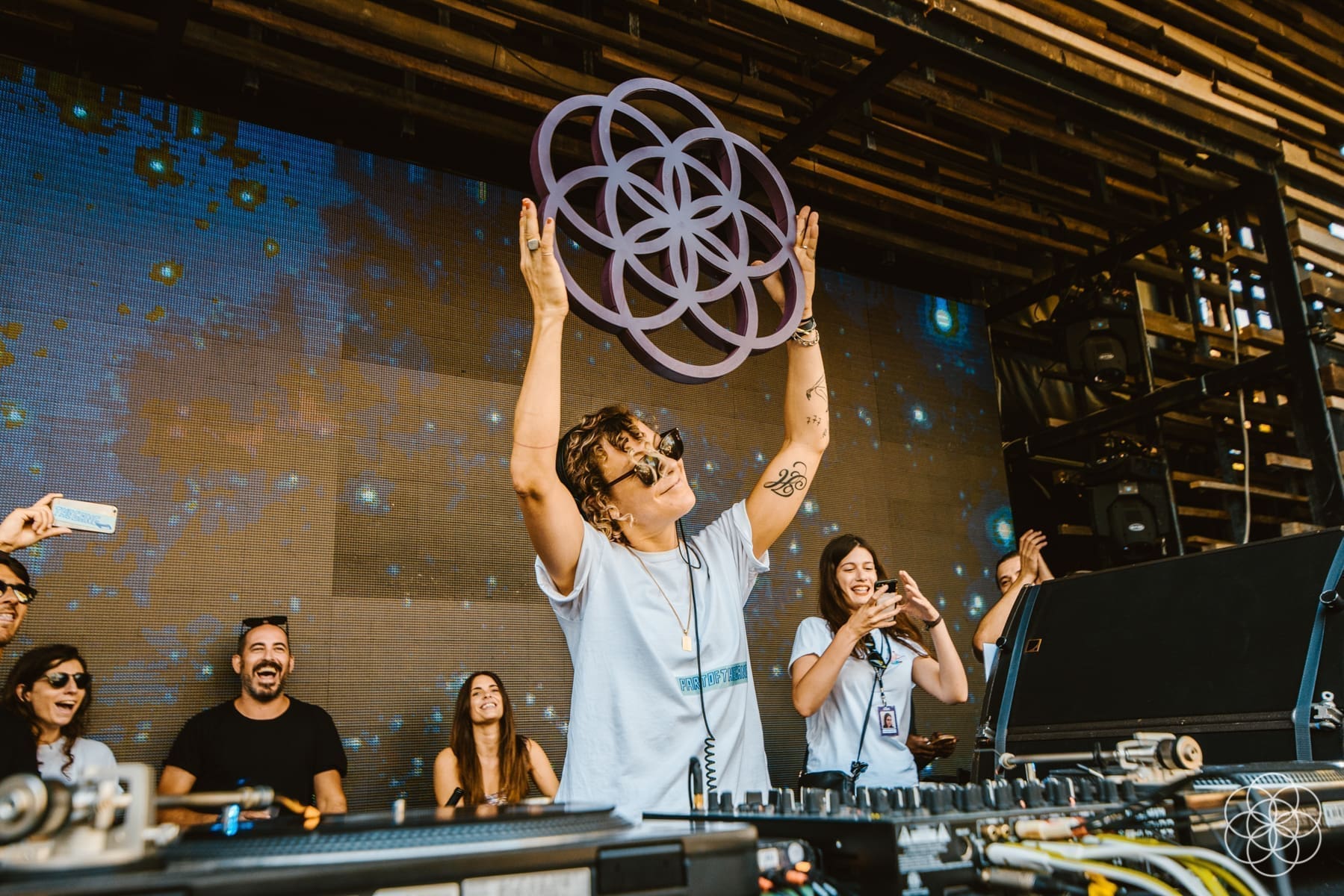 Adam Beyer
Adriatique
Agoria
Ame Dj
Amelie Lens
Andrea Ljekaj
Andrea Olivia
Archie Hamilton
Binh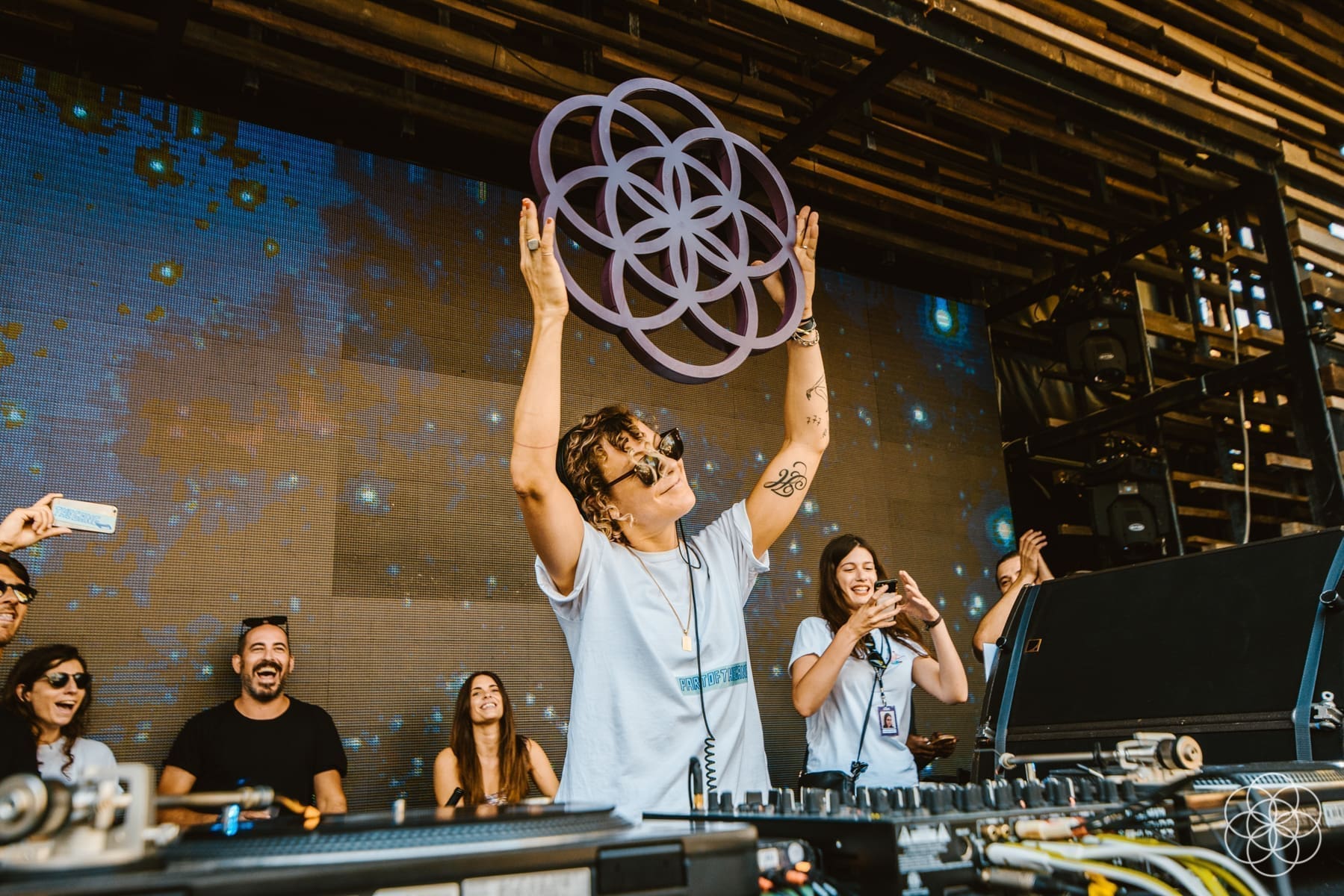 Boris Brejcha
Butch
Cassy
Cezar
Charlotte de Witte
Chris Liebing
Craig Richards
D´ Julz
Dana Ruh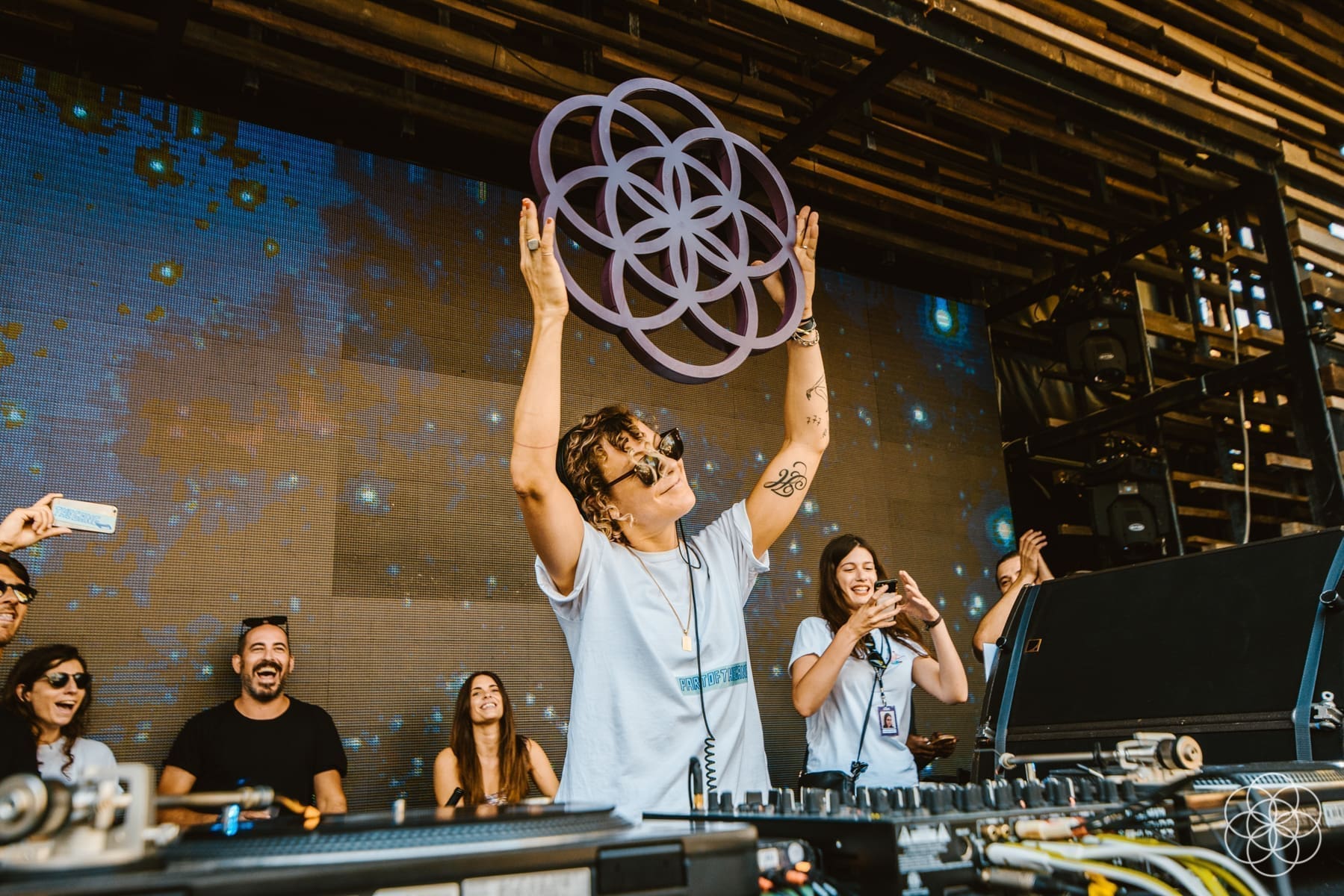 Digby
Dixon
Dorian Paic
Dr. Rubenstein
Eats Everything
Enzo Siragusa
Felver
Groovyman
Ian F.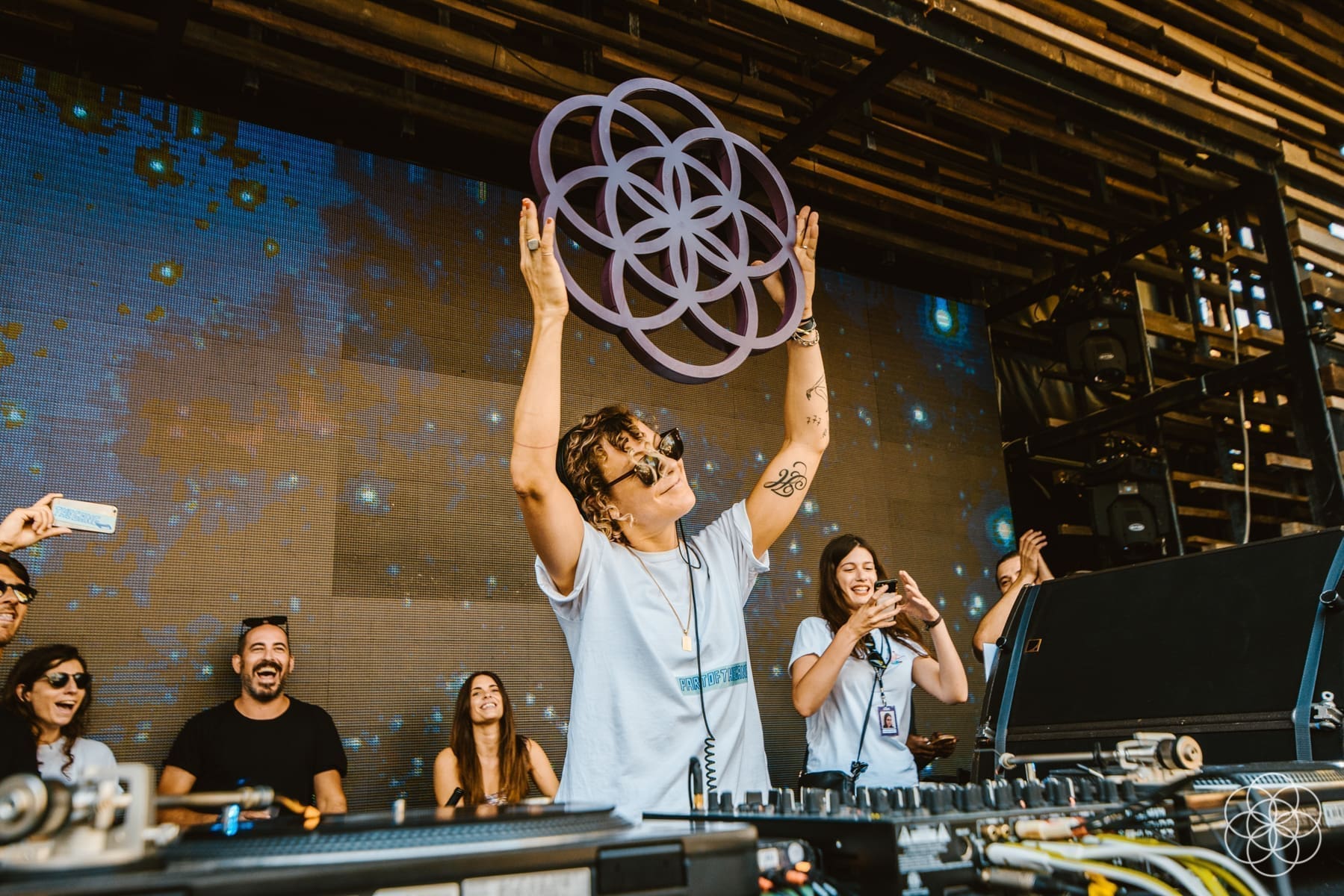 Jackmaster
Jamie Jones
Jennifer Cardini
Johannes Brecht live
Joseph Capriati
Kristijan Molnar
Kölsch
Konstantin
Len Faki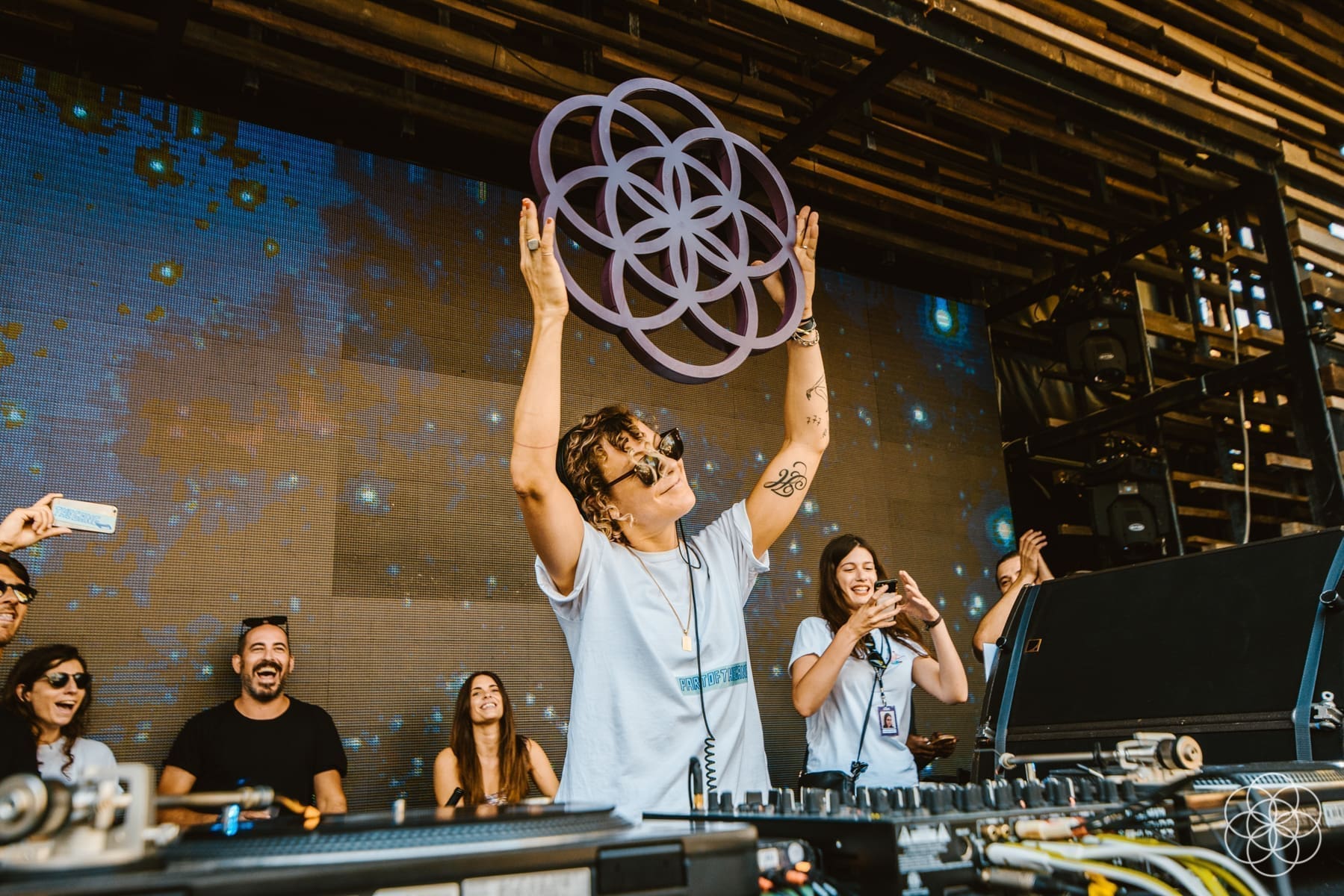 Loco Dice
Luigi Madonna
Maceo Plex
Marco Carola
Mariano Mateljan
Marina Karamarko
Meat
NASTIA
Nicoloas Lutz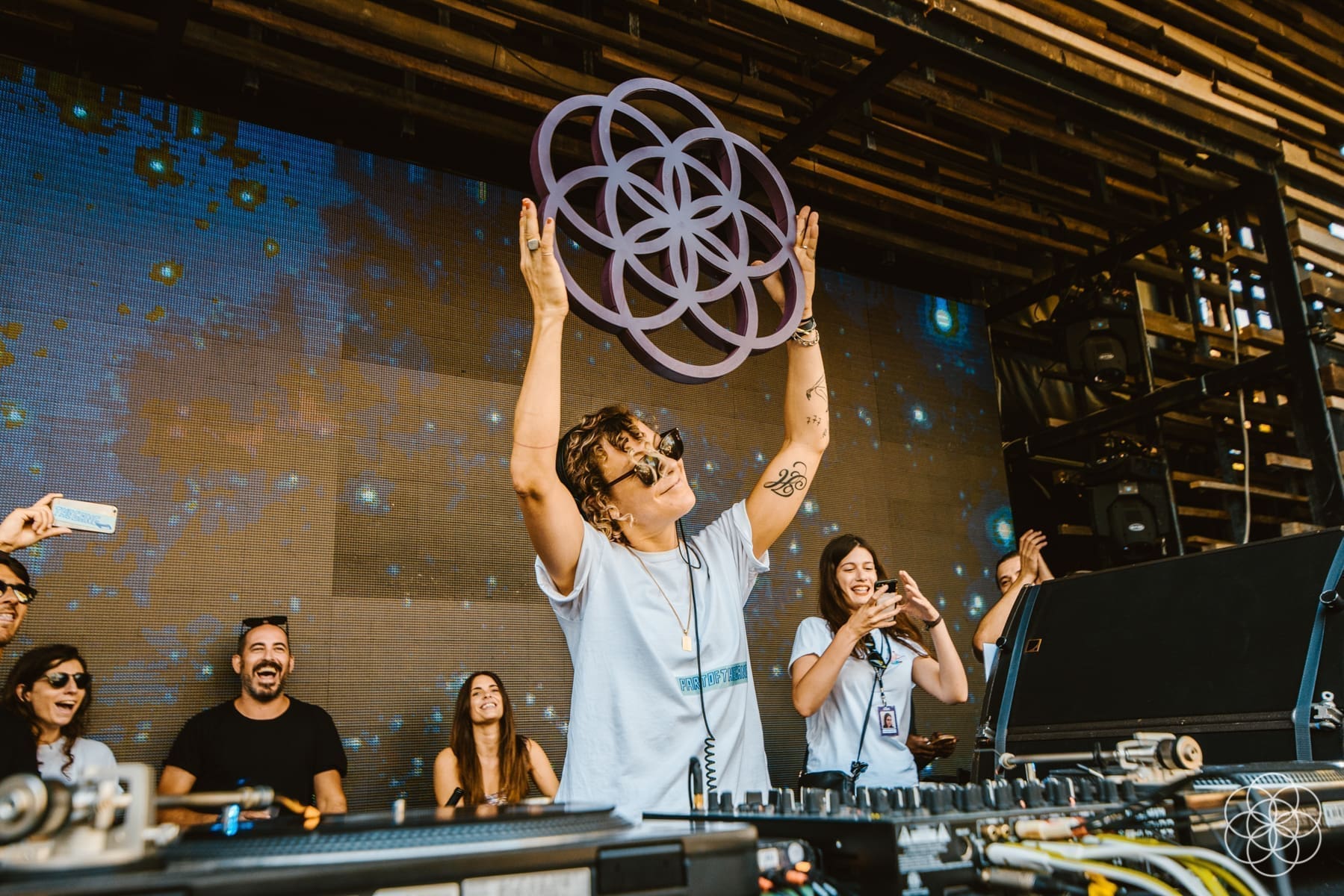 Pan-Pot
Peggy Gou
Praslesh
Ralf
Recondite Live
Rhadoo
Ricardo Villalobos
Richie Hawtin
Rødhåd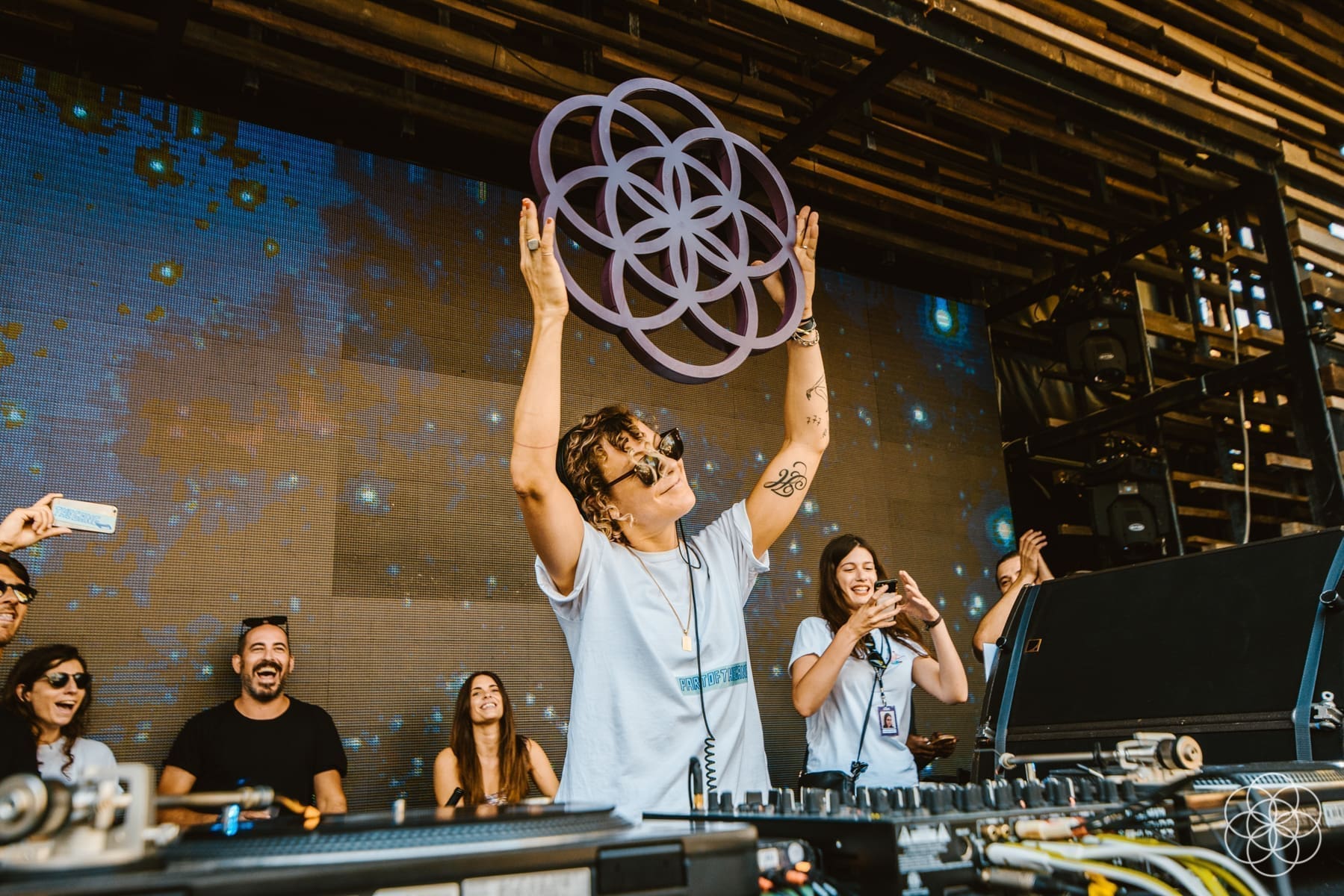 Rossko
Ryan Elliott
Seth Troxler
Skizzo
Solomun
Sonjo Moonear
Stephan Bodzin live
Sven Väth
Tale of Us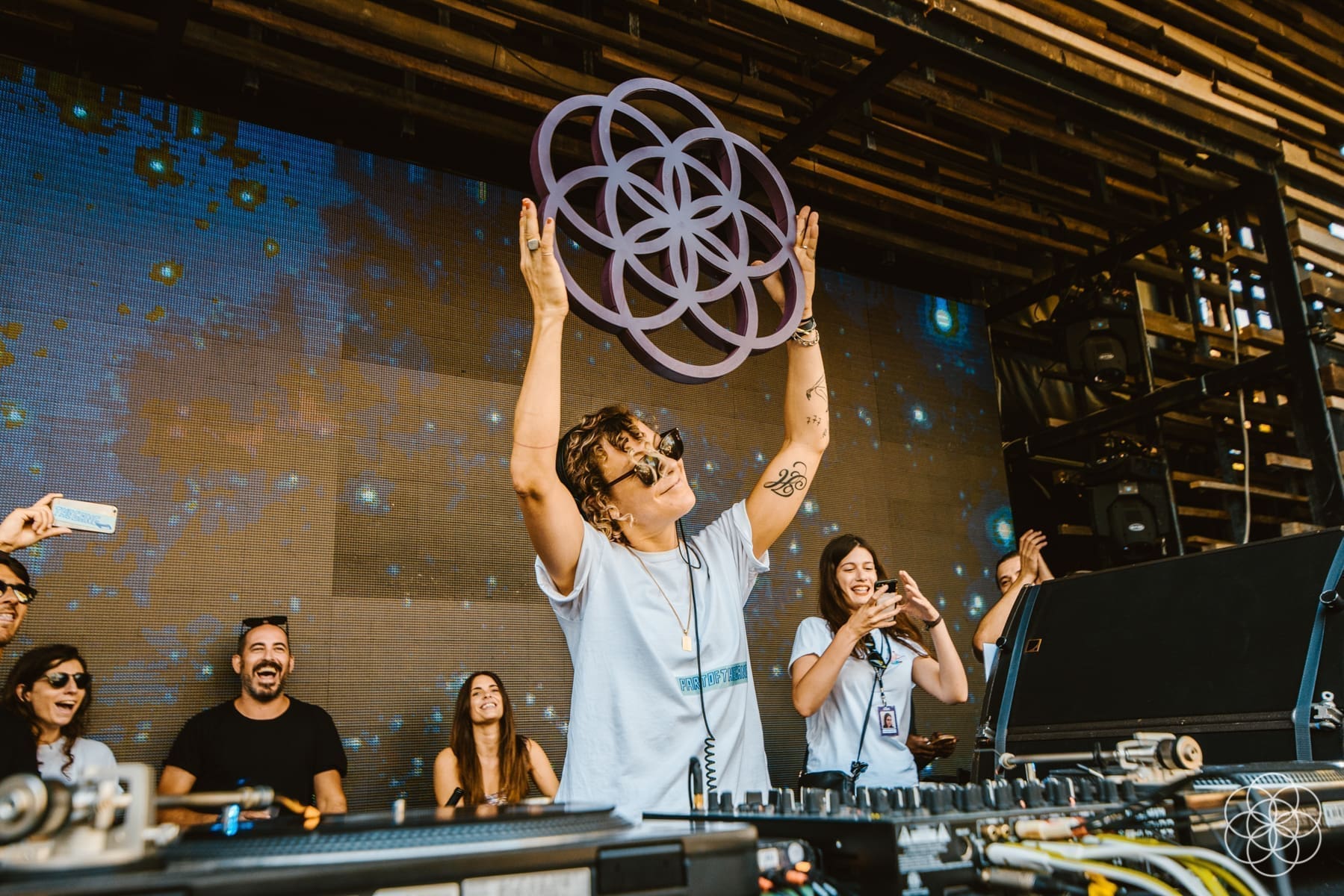 The Martinez Brothers
Yesh
Valentino Kanzyani
Adam Beyer, Adriatique, Agoria, Ame Dj, Amelie Lens, Andrea Ljekaj, Andrea Olivia, Archie, Hamilton, Binh, Boris Brejcha, Butch, Cassy, Cezar, Charlotte de Witte, Chris Liebing, Craig Richards, D´ Julz, Dana Ruh, Digby, Dixon, Dorian Paic, Dr. Rubenstein, Eats Everything, Enzo Siragusa, Felver, Groovyman, Ian F., Jackmaster, Jamie Jones, Jennifer Cardini, Johannes Brecht live, Joseph Capriati, Kristijan Molnar, Kölsch, Konstantin, Len Faki, Loco Dice, Luigi Madonna, Maceo Plex, Marco Carola, Mariano Mateljan, Marina Karamarko, Meat, NASTIA, Nicoloas Lutz, Pan-Pot, Peggy Gou, Praslesh, Ralf, Recondite Live, Rhadoo, Ricardo Villalobos, Richie Hawtin, Rødhåd, Rossko, Ryan Elliott, Seth Troxler, Skizzo, Solomun, Sonjo Moonear, Stephan Bodzin live, Sven Väth, Tale of Us, The Martinez Brothers, Yesh, Valentino Kanzyani
Booking
Searching Availability...
Timetable
Samstag / Samstag 18.08.2018
Sonntag / Sunday 19.08.2018
Artists and DJs at Sonus Festival
The annual Sonus Festival is taking place on Pag Island, Croatia in August this year. With boat parties, open air clubs and a stellar line up, Sonus Festival is the ideal place to enjoy sun, sea and plenty of good tunes.
andhim: Originally from Cologne, Germany, Simon Haehnel and Tobias Mueller first appeared on the international music scene in 2010 when they launched andhim. Describing their music style as 'super house', their beats are influenced by hip-hip and electronic dance music as well as their many years of musical experience.
Apollonia: A collaboration between three of Paris's hottest underground music artists,Dan Ghenacia, Dyed Soundorom and Shonky joined forces in 2012 to launch new label Apollonia. Combining their similar musical tastes and vision, they went on to create distinctive house tunes like Chez Michel, Boomerang and El Senor Vador.
Binh: After making his name in smaller cities around Germany and honing his unique sound, Binh is now a well-known artist on the modern underground Berlin music circuit. With successful DJ residencies in Dusseldorf and Essen, Binh's unique techno and deep house sets won him a regular slot at Club de Visionaere in 2007.
Cabanne: With an intense musical education in funk, jazz and soul, French DJ and producer Cabanne has distinguished his sound from other house music DJs. A part of the legendary Narodnikki project in the early 2000s, Cabanne was one of the first resident DJ's at Concrete in Paris.
Chris Liebing: Chris Liebing is world renowned as a techno DJ, radio host, producer and founder of record label CLR. First appearing on the Frankfurt music scene in the 90s, Chris now tours extensively around the globe and has launched two CLR podcast's since 2009 of which special guests include Martin Gore from Depeche Mode.
Dana Ruh: A relative newcomer to the music world, Dana Ruh grew up in a small town in Germany before starting her career as a DJ in Berlin in 2005. She has experimented with techno, electronic and house and has contributed remixes to several record labels including American Clink Records. She launched her own label, Brouqade, in 2007 and has since collaborated with many DJ's including Cocoon's André Galuzzi.
DeWalta: Also known as David Koch, this musician came from a creative family in Southern Germany and was exposed to different musical genres from a young age. With an in depth eduction in jazz, DeWalta experimented with electronic music and developed his own unique sound.
Dixon: A German DJ that entered the Berlin DJ circuit in the 90s, Dixon rose to prominence and launched his label Innervisions Recordings as well as founding Inner City in 2005, a monthly night at Berlin's seminal weekend nightclub. His label has released songs and remixes by Ame, Henrik Schwarz and Joy Wellboy.
Ilija Rudman: An eclectic DJ with a love of disco, Ilija Rudman has been around for the past decade with his clever and pure analog sounds. Originally from Croatia, his tracks include Call Me Tonight, Congo Diamond and 2015 EP Future Times.
Jackmaster: This energetic Scottish DJ is known worldwide for his diverse musical sounds and ability to merge multiple genres. He began his career in his teens performing DJ sets around Glasgow and went on to launch his own label Numbers and to win Breakthrough DJ of the year at DJ Magazine's Best Of British Awards in 2010.
Joseph Capriati: An Italian electronic music producer and DJ, Joseph Capriati is known as one of Italy's biggest techno exports. He has performed worldwide and has been known as a resident DJ at Marco Carola's Music On at Amnesia in Ibiza since 2012.
Loco Dice: A DJ and producer from Düsseldorf with Tunisian heritage, Loco Dice began his career as a hip hop DJ and rapper. He has been a supporting act for various well-known musical acts including Usher, R Kelly, Snoop Dogg and Jamiroquai and compiled the CD Time Warp 07 in 2007.
Luciano: This five time DJ award winner from Switzerland is known for his minimal techno tunes that always get the crowd dancing. His music is strongly influenced by Latin American sounds and he helped develop the underground music scene in Chile by hosting many parties and DJ sets. He started his label Cadenza Records in 2002 and has since performed multiple sets at parties in Ibiza.
Marco Carola: Known as the king of techno music, Italian DJ and producer Marco Carola began his career in the 90s and is now an internationally recognised artist. He has released 5 albums and is the founder of the Music On project as well as being a resident DJ at Amnesia Festival in Ibiza for two years.
Mariano Mateljan: This young Croatian born DJ has forged his own unique sound and is an emerging talent in the electronic music world. His top tracks include Pigeon Boxer, Deux Jours and Clouded Visions.
Oliver Koletzki: A German house music producer and DJ, Oliver Koletzki gained international fame with his track "Der Mückenschwarm" which was mixed and played by DJs worldwide. He has since released five albums including his debut album Get Wasted in 2007.
Praslesh (Raresh & Praslea): This Romanian duo is made up of ground breaking club DJ, Praslea, and his friend, Raresh,a popular figure in the electronic clubbing scene. Having previously worked together on the Automatic Net Radio project, the pair will be teaming up again at Sonus this year.
Ricardo Villalobos: This artist known for his work in the minimal techno and microhouse music genres was born in Chile but grew up in Germany. Now a significant figure in the minimal techno world, Villalobos has released four albums including Dependent and Happy in 2012.
Seth Troxler: This American DJ from Michigan draws his inspiration from this musical heritage of Detroit and Chicago. Focusing on house and techno music, Troxler has collaborated with multiple artists including Art Department and Tiefschwarz.
Sonja Moonear: Making this her third appearance at Sonus Festival, Swiss born DJ Sonja Moonear started off as a classical musician before becoming a DJ in Geneva. She has now collaborated with other DJs such as Luciano and Cosmic Chile Zurich and has released many solo tracks in the past few years.
The Martinez Brothers: These two brothers from the Bronx, New York, began their careers at a young age and worked their way up in the house music world. Now playing regular sets in Ibiza, the brothers were also awarded the DJs of the year award by Mixmag in 2014.
tINI: A deep house techno DJ from Germany, tINI has become one of Germany's most well-known female DJs in the space of a few years. She has made appearances throughout Europe and released her debut album in 2011.
ZIP: Co-founder of label Perlon and a regular on the 4/4 scheme, German DJ Zip began his career as a singer in the 80s and has since worked with many other musicians. His 1999 compilation SuPERLONgevity garnered international attention and was remixed by DJ's Fatboy Slim and Derrick Carter.
About Sonus
The annual electronic music extravaganza, Sonus Festival 2015, held from August 16th to August 20th on the island of Pag in Croatia, was once again the party of the summer. The festival was put on by the legendary German promoters, Time Warp, and the Sonus team in Croatia. Decisions, for the discerning electronic music lovers — 65 international techno, house and minimal artists were beating it out at three open-air clubs and on party boats. You could have danced all day and all night for five straight days at pre-parties, post-parties, and spinning on the beach. The club venues, Aquarius, Kalypso, and Papaya, spanned the beach club strip and started performances at 4 in the afternoon and continued until 6 in the morning. Die hard partyers could attend after hours performances held at the Kalypso on Tuesday starting at 6am and Friday starting at 9am. Festival buses shuttled music fans between the camp site, venues, boat party pier, and other points on the island.
Just a few of the headliners from the international circuit were electronica veterans Sven Vȁth and Richie Hawtin, Loco Dice the rising star German techno DJ/producer, tINI the highly acclaimed techno DJ/producer, Luciano with his Latino-infused techno and house, Dixon of the deep house sound of southern Germany, techno pioneer Chris Liebing, techno and house duo Pan-Pot, and Joseph Capriati, one of Italy's finest contributions to the global underground music scene
Future Zrce events
at this location: