Festival Infos
The Sonus Festival, presented by Time Warp, takes place for 6h time on the Croatian Zrce beach. Five days and nights are celebrated in three open-air clubs and on various party boats. Many stars of the international techno scene are going to be there.
Book a package with accommodation including ticket + bus travel + party boat + shuttle bus for your perfect party holiday and save up to 20% compared to the single booking. Our on-site service is always included in the package.
---
Aftermovie
MENU
---
Festival Overview
| | |
| --- | --- |
| 👔 Organizer | Sonus Festival d.o.o. / Cosmopop |
| 🚩 Locations | Papaya, Aquarius, Kalypso, Noa |
| 🎶 Music | Techno |
| 🚦 rating | ⭐⭐⭐⭐⭐ |
| 💶 Price | 💲💲 |
LINE-UP

999999999, Adriatique, Âme, Amelie Lens, andhim, Andrea Oliva, Anfisa Letyago, ANNA, Ann Clue, Ben Klock, Black Coffee, Boris Brejcha, Carl Cox, Chris Liebing, Dax J, Deborah de Luca, Denis Sulta, Desiree, Dixon, Enrico Sanguiliano, FISHER, FJAAK [DJ Set], Giorgia Angiuli [live], Hot Since 82, I Hate Models, Imogen, Jamie Jones, Joseph Capriati, Joyhauser, KiNK [live], Kobosil, Kölsch, Loco Dice, Luigi Madonna, Maceo Plex, Margaret Dygas, Michael Bibi, Monika Kruse, Pan-Pot, Patrick Topping, Paula Temple, Reinier Zonneveld [live], Ricardo Villa, lobos B2B Zip, Richie Hawtin, Richy Ahmed, Rødhåd, Seth Troxler, SHDW & Obscure Shape, Sonja Moonear, Stephan Bodzin [live], Sven Väth, Trikk, The Martinez Brothers, Trikk, Vintage Culture, VTSSS, William Djoko. Blond:ish.
Zrce.eu rating ⭐ ⭐ ⭐ ⭐ ⭐
The Sonus Festival on Zrce Beach is now one of the best electro festivals in Europe. For the five days in breathtaking surroundings, the minds behind the festival, who also happen to be responsible for the legendary Time Warp. Select some of the best acts on the scene – it's pretty clear that the Sonus Festival is already heading inexorably towards legend status. The Sonus Festival attracts with its seductive blend of hedonism and the finest techno sounds, making it an irresistible event for music fans.
TICKET ONLY
Searching Availability...
PACKAGES
Searching Availability...
ZRCE DEAL - SONUS FESTIVAL 4 NIGHTS PACKAGE (23.08.-27.08.2022)
Searching Availability...
ZRCE DEAL - SONUS FESTIVAL BUS PACKAGE (19.08.-27.08.2022)
Searching Availability...
PICTURES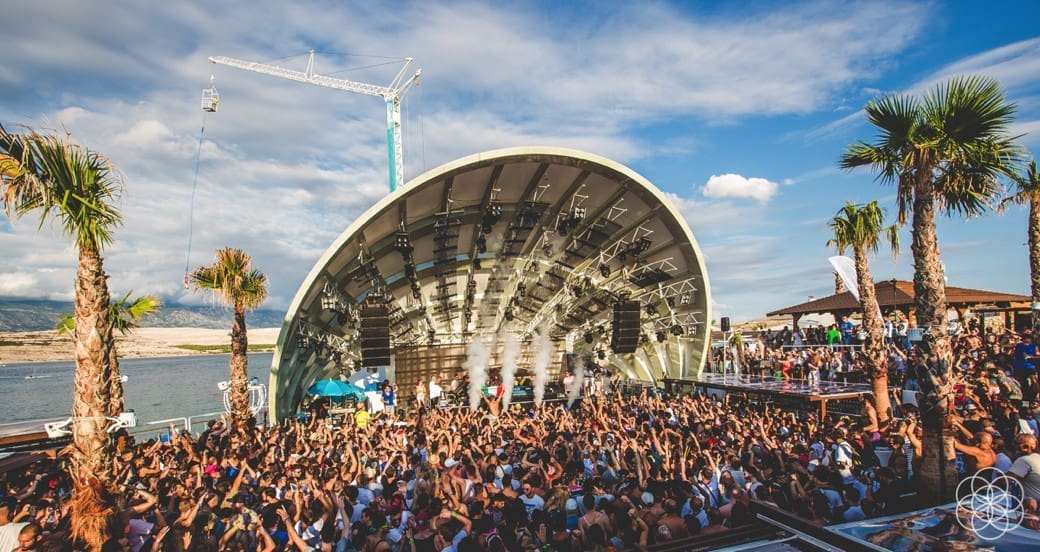 Sonus Festival Zrce Beach 46
Sonus Festival Zrce Beach 45
Sonus Festival Zrce Beach 41
Sonus Festival Zrce Beach 29
Sonus Festival Zrce Beach 26
TIMETABLE
Samstag/ Saturday 20.08.2022
| | |
| --- | --- |
| Noa Beach Club | Opening Party w/ Innellea, KAS:ST & Marko Nastic (extra tickets) |
Sonntag / Sunday 21.08.2022
| | |
| --- | --- |
| Papaya Club: Day | Chris Liebing & Rødhåd |
| Papaya Club: Night | Ann Clue, Boris Brejcha, M.I.L.E. |
| Aquarius Club | Dixon, KiNK [live], Stephan Bodzin [live] & TrikkAni. |
| Noa Beach Club | Carl Cox, Chris Liebing, Monika Kruse & Peter Dundov [live] |
| Boat Party pres. by Nordstern | Adriatique |
Montag / Monday 22.08.2022
| | |
| --- | --- |
| Papaya Club: Day | Reinier Zonneveld [live] & Mimi |
| Papaya Club: Night | Hot Since 82 & Jamie Jones B2B The Martinez Brothers |
| Aquarius Club | Giorgia Angiuli [live], Kölsch,Sven Väth & Bronski |
| Kalypso Club | ANNA, Enrico Sangiuliano, PAN-POT, SHDW & Obscure Shape, Aney F. |
| Noa Beach Club | Adriatique, Vintage Culture & Felver |
| Boat Party | Dax J |
Dienstag / Tuesday 23.08.2022
| | |
| --- | --- |
| Papaya Club | Dax J, Imogen, Richie Hawtin, VTSS & Dejan Milicevic |
| Aquarius Club | Patrick Topping, Richy Ahmed & Marin Biocic |
| Kalypso Club | Loco Dice, Michael Bibi, William Djoko & Pips |
| Noa Beach Club | andhim, FISHER & Mony |
| Boat Party | Michael Bibi |
Mittwoch / Wednesday 24.08.2022
| | |
| --- | --- |
| Papaya Club | Deborah de Luca & DJ Jock |
| Aquarius Club | 999999999, I Hate Models, Paula Temple & GLIA |
| Kalypso Club | Âme, Denis Sulta, FJAAK [DJ set], Maceo Plex & Kali |
| Noa Beach Club | Andrea Oliva, Black Coffee, Desiree, Seth Troxler & Urban Pfeifer |
| Boat Party | tINI & Mariano Mateljan |
Donnerstag / Thursday 25.08.2022
| | |
| --- | --- |
| Papaya Club | Amelie Lens, Joyhauser, Kobosil & Tomo In der Mühlen |
| Aquarius Club | Anfisa Letyago, Ben Klock, Joseph Capriati, Luigi Madonna & DJ Jock |
| Kalypso Club | Margaret Dygas, Ricardo Villalobos B2B Zip, Sonja Moonear & Mate Ceko |
| Boat Party pres. by Movement | FJAAK [DJ set] |
FUTURE ZRCE EVENTS
at the same venue: