20.08.2022 - 27.08.2022
Top Festival Top Lineup zrce.eu Partner
As usual, you can expect a top line-up at this years Sonus Festival. Rave this sumer with the biggest techno giants from the whole world.
Festival Infos
The Sonus Festival, presented by Time Warp, takes place for the sixth time on the croatian Zrce beach. Five days and nights are celebrated in three open-air clubs and on various party boats. Including many stars of the international techno scene.
Book a package with accommodation including ticket + bus travel + party boat + shuttle bus for your perfect party holiday and save up to 20% compared to the single booking. Always included in the package is our on-site service.
Aftermovie
Sonus Festival 2019 Official Aftermovie
MENU
zrceeu_Parkalender_Sprungmarken_Tickets_1000x1000
zrceeu_Parkalender_Sprungmarken-Packages_1000x1000
zrceeu_Parkalender_Sprungmarken_Lineup_1000x1000
zrceeu_Parkalender_Sprungmarken_Timetable1000x1000
Festival Overview
| | |
| --- | --- |
| 👔 Organizer | Sonus Festival d.o.o. / Cosmopop |
| 🚩 Locations | Papaya, Aquarius, Kalypso, Noa |
| 🎶 Music | Techno |
| 🚦 rating | ⭐⭐⭐⭐⭐ |
| 💶 Price | 💲💲 |
contact, advice and booking
zrce.eu hotline: monday - friday 8 am - 8 pm
🇪🇺 +49 731 96338860
Video Chat advice: HERE
Around the clock
📱 +49 731 96338860 (Whatsapp)
@  team@zrce.eu
FB ilovezrce/

tired of searching? your individual offer - for free.
LINEUP
Lineup TBA
Zrce.eu rating ⭐ ⭐ ⭐ ⭐ ⭐
The Sonus Festival on Zrce Beach is now one of the best electro festivals in Europe. For the five days in breathtaking surroundings, the minds behind the festival, who also happen to be responsible for the legendary Time Warp, select some of the best acts on the scene – it's pretty clear that the Sonus Festival is already heading inexorably towards legend status. The Sonus Festival attracts with its seductive blend of hedonism and the finest techno sounds, making it an irresistible event for music fans.
TICKET ONLY
COMING SOON
PACKAGES
COMING SOON
PICTURES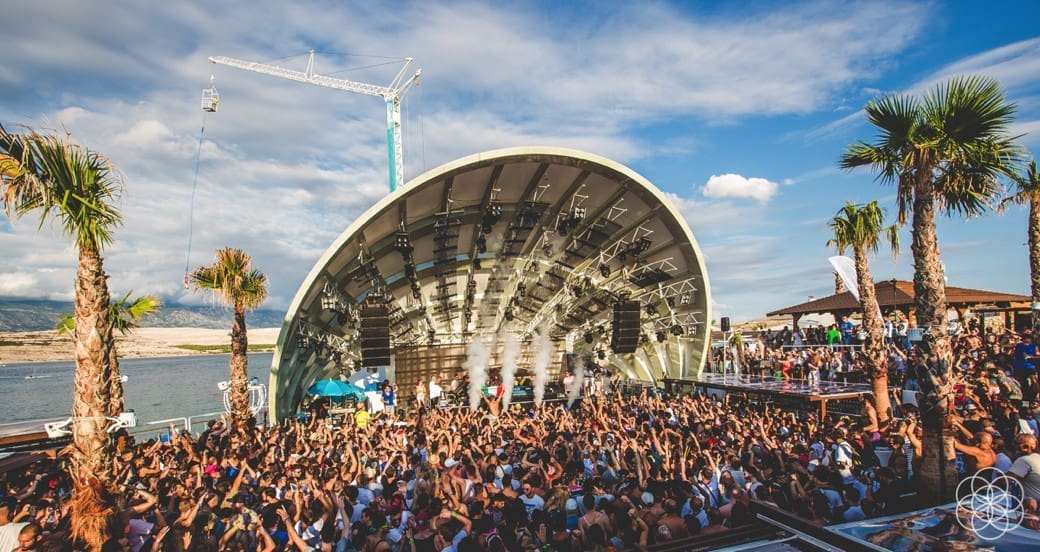 Sonus Festival Zrce Beach 46
Sonus Festival Zrce Beach 45
Sonus Festival Zrce Beach 41
Sonus Festival Zrce Beach 29
Sonus Festival Zrce Beach 26
TIMETABLE
Sonntag / Sunday 15.08.2021
| | |
| --- | --- |
| Aquarius Club | TBA |
| Kalypso Club |  TBA |
| Papaya Club |  TBA |
| Boat Party |  TBA |
Montag / Monday 16.08.2021
| | |
| --- | --- |
| Aquarius Club |  TBA |
| Kalypso Club |  TBA |
| Papaya Club |  TBA |
| Boat Party |  TBA |
Dienstag / Tuesday 17.08.2021
| | |
| --- | --- |
| Aquarius Club |  TBA |
| Kalypso Club |  TBA |
| Papaya Club |  TBA |
| Boat Party |  TBA |
Mittwoch / Wednesday 18.08.2021
| | |
| --- | --- |
| Aquarius Club |  TBA |
| Kalypso Club |  TBA |
| Papaya Club |  TBA |
| Boat Party |  TBA |
Donnerstag / Thursday 19.08.2021
| | |
| --- | --- |
| Aquarius Club |  TBA |
| Kalypso Club |  TBA |
| Papaya Club |  TBA |
| Boat Party |  TBA |
Freitag / Friday 20.08.2021
| | |
| --- | --- |
|  Kalypso Club |  TBA |
| Cocomo Club |  TBA |
Zukünftige Zrce Events
am gleichen Veranstaltungsort: