09.07.2022 - 16.07.2022
TOP Festival TOP Lineup zrce.eu Event
Na festivalu Wild & Free vam predstavljamo sonce, plažo, morje in štiri najboljše klube na svetu, ki so bili leta 2020 izbrani v TOP 60 klubov na DJ Mag Top 100.
---
Festival Info
Začuti in doživi Wild & Free Festival.
Wild & Free Festival se bo to leto odvijal že petič! Festival je že leta 2021 prepričal mednarodne DJ kot so Topic, Tujamo, Alle Farben, Mike Candys, Le Shuuk in mnoge druge! Tudi letos obljubljamo zanimiv lineup.
Doživi poletje v najboljših klubih na plaži Zrće.
Wild&Free Festival Teaser
Partykalender BBB
MENU
---
Festival Overview
| | |
| --- | --- |
| 👔 Organizator | Wild and Free |
| 🚩 Lokacija | Cocomo, Papaya, Kalypso |
| 🎶 Music | House, EDM, Mash-up, Elektro, Deep House |
| 🚦Ocena | ⭐⭐⭐⭐⭐ |
| 💶 Cena | 💲💲 |
LINEUP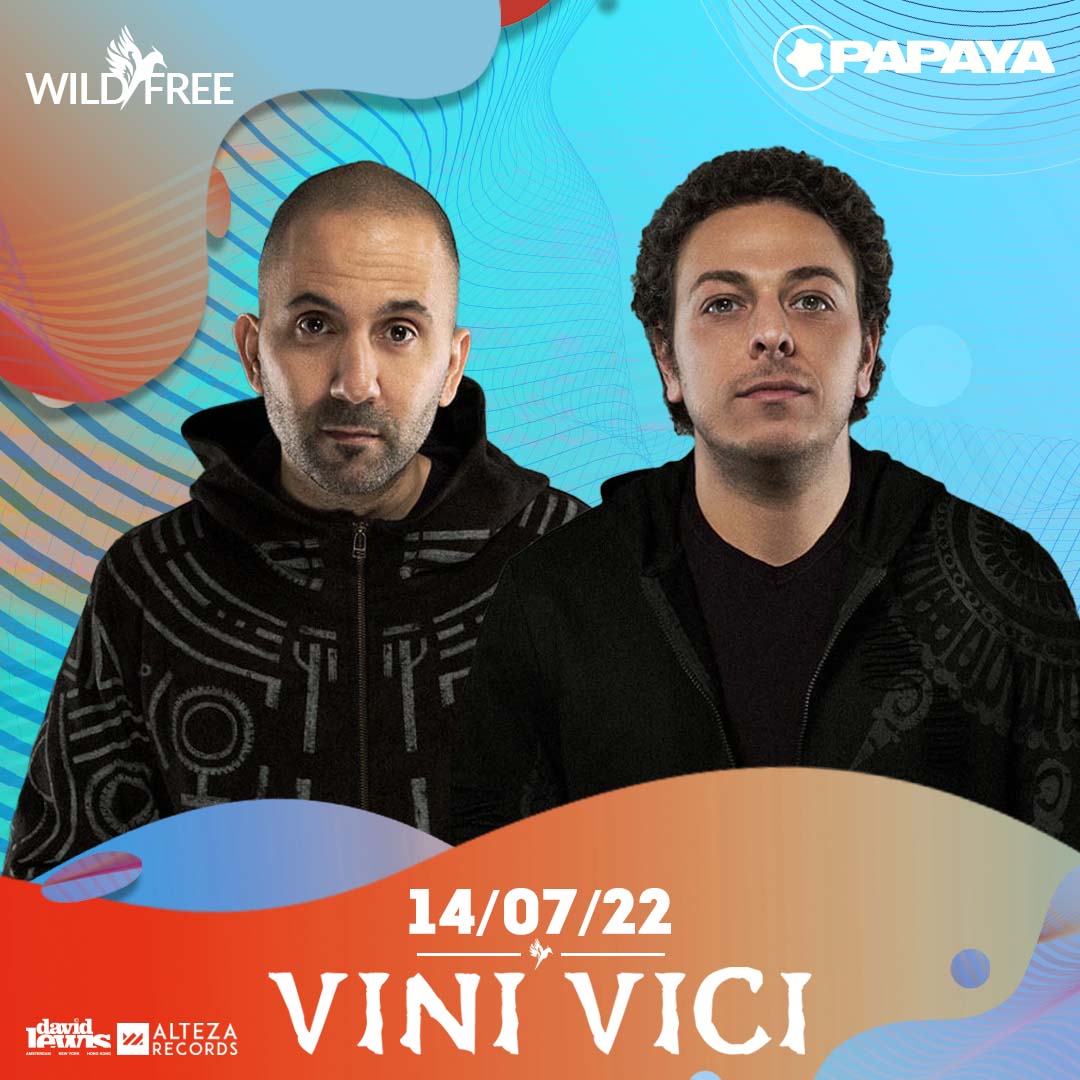 WF-2022-Tiger-Lilly-Square-WEB
WF-2022-2elements-SquareWEB
WF-2022-Fabian-Farell-SquareWEB
WF 2022 Nic Johnston Square
WhatsApp Image 2022-06-15 at 15.41.35
WF 2022 Sick Individuals Square
WF 2022 Luke Miller Square
WF 2022 Marin Biocic Square (1)
Vini Vici, Ummet Ozcan, Le Shuuk, Rudeejay, 2Elements, Fabian Farell, Nic Johnston, Luke Miller, Patrick Keine, Sick Individuals, Marin Biočić, Kosta Radman, Trevon
Zrce.eu ocena ⭐⭐⭐⭐⭐
Wild & Free Festival se odvija že od leta 2018. Divja zabava v različnih klubih na plaži Zrće. Mednarodno poznani DJ nastopajo in vsako leto je večji!
FESTIVALSKE VSTOPNICE
Wild & Free Festival poteka vsak večer v enem iz med 4 klubov na plaži Zrće. Prost vstop s festivalsko vstopnico. Cena vstopnice na vhodu je 20 % dražja kot z nakupom v predprodaji. S festivalsko vstopnico ni potrebno čakati v vrsti in upravičen si do brezplačnih kuponov za pijačo.
Searching Availability...
PAKETI
Searching Availability...
4 NIGHT PACKAGES (12.07.-16.07.2022)
Searching Availability...
GALERIJA
Abi_WebExport_1920x1080_03
Google_AbiEvents_1920x1080_VR
Abi_WebExport_1920x1080_02
Abi_WebExport_1920x1080_07
Abi_WebExport_1920x1080_06
Abi_WebExport_1920x1080_01
TIMETABLE
Samstag / Saturday 09.07.2022
Sonntag / Sunday 10.07.2022
Le Shuuk / Kalypso
2Elements / Kalypso
Nic Johnston / Kalypso
Montag / Monday 11.07.2022
Sick Individuals / Papaya
Luke Miller / Papaya
Dienstag / Tuesday 12.07.2022
Patrick Keine & Marin Biočić / Privacy at Cocomo
Mittwoch / Wednesday 13.07.2022
Ummet Ozcan / Papaya
Fabian Farell / Papaya
TBA / Party Boat at 13h
Donnerstag / Thursday 14.07.2022
Freitag / Friday 15.07.2022
FUTURE ZRCE EVENTS
at the same venue:
1
2
>