Top 3 Facts
– Club world ranking: Definitely the best club in Novalja 🙂
– Highlight: smart ambiance, good barkeeper, delicious cocktails and international atmosphere
– VIP table reservation: team@zrce.eu
The Cocomo Club
Cocomo opened his doors for the first time in 1992 at Novalja. The designer club offers a mixed program and is a place for everyone. In the city it is next to many bars, lounges and restaurants still the only club until today. During the day the Cocomo is opened as coffee bar and offers a cozy atmosphere with enjoyable temperatures because of a great air conditioner. Every day the guests can enjoy the view on the ocean in the upper part and in the lower part they can dance the whole night at the dance floor. DJs from whole europe play in this club and musically there will be something for everyone.
Established in 1992 and located on one of the sunniest island on Adriatic Sea, Island Pag, Cocomo Club brings you the ultimate summer clubbing experience in Novalja.Enjoy cold drinks & comfortable lounge on pleasant 22 celsius, from 8:00 am – 4:00 am.
Zrce Beach event calendar
Big festivals take place regularly at Zrce Beach over the summer season.
Here you find an overview of the entire season at Zrce Beach!
Pictures Day&Night
Technically, the Djs play everything like Charts, House, 80s and 90s. They know how to respond to the mood of the guests. Besides normal drinks you can order a variety of cocktails at the cocktail bar. Repeatedly directed a look at the bar, one can´t miss the amazing show of the bartenders.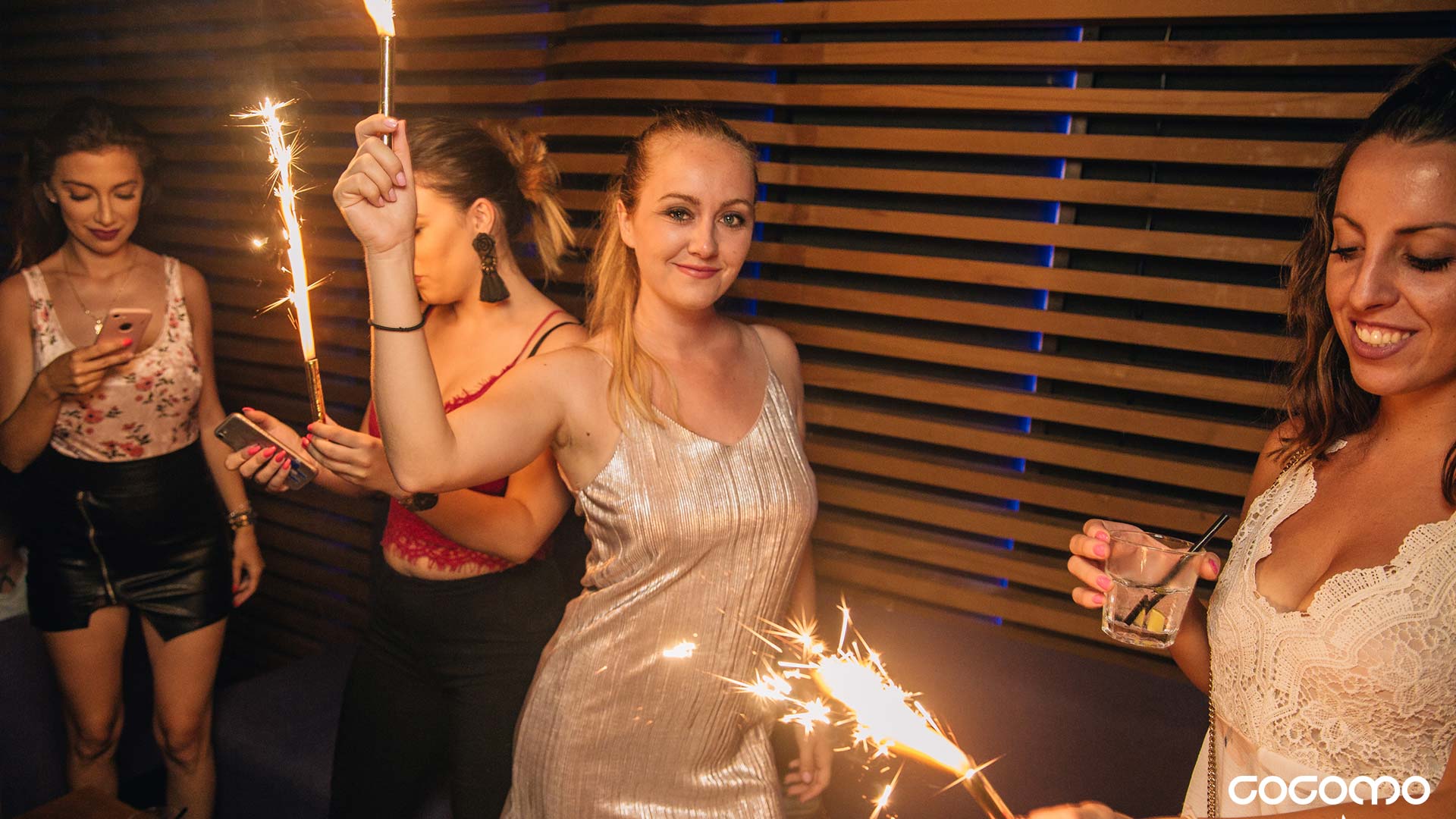 Cocomo Club VIP table – reservation
At Cocomo you can reserve VIP tables on two different floors. In the lower area there are some VIP lounges right next to the dance floor and thus right at the action. In the upper area you are a little more exclusive and have a perfect view from the upper terrace onto the dance floor. For a table reservation just write an e-mail to team@zrce.eu!
Additional informations
Cocomo is located right in the centre of Novalja, whereby most of the people start their party nights right here. Dance floor and lounges on the first floor aren´t separated by a normal ceiling. Above the dancing guests, there are some glass bridges, which connect several lounges. During the high season female professional dancers are dancing on the glass bridges and in the lower part of the club, heating up the vibe with their skimpy outfits.
During high season it´s possible to order fish, steak and salads in the upper part of the club. With the sea view and the people dancing on the ground floor, this is also a special experience.
Whether to pre-drink or partying the whole night: who doesn´t want to miss gogo dancers, good music and a vibrant atmosphere – Cocomo is the right place for you.
Location
Cocomo
Latitude: - Longitude:
Novalja
Upcoming Events
no events
Old Events
no events