Festival Infos
Barrakud is an entirely Italian production festival, born from the desire to combine the real travel experience and the passion for electronic sounds.
The two main claims of the festival are #RAVETHEWORLD and #FEELTHEGROOVE, which are reflected in two stages with an attached dedicated artistic program.
On the one hand there is the techno sound, while on the other hand a more house, groove and dance mood, to best complete the musical offer and the target. Over the years, Barrakud has united thousands of electronic music fans from all over the world, happy to experience it as part of their vacation.
---
MENU
---
Festival Overview
| | |
| --- | --- |
| 👔 Organizer | Barrakud Festival |
| 🚩 Locations | Papaya, Aquarius, Kalypso, Nomad |
| 🎶 Music | Techno, Minimal, House |
| 🚦 Rating | ⭐⭐⭐⭐⭐ |
| 💶 Price | 💲💲 |
LINE-UP
337128871_922581342269595_994205757271953829_n
Meduza, James Hype, Hugel, Gordo, Kungs, Wade, Stella Bossi, Marco Faraone, Mau P, Marika Rossa, Nico Moreno, T78, Paskman, Tita Lau, Martin Ikin, Cloonee, Salmo, Manuelito, many more to be announced…
Zrce.eu Rating ⭐ ⭐ ⭐ ⭐ ⭐
The Barrakud Festival comes back to Zrce Beach – we are curious!
TICKET ONLY
ONLINE TICKETS SOLD OUT
But you still have the opportunity to buy your tickets on spot. Both festival tickets and day tickets are available until sunday, but better be fast! You can get them at the following locations:
10:00-22:00 at Hotel Loza in Novalja
Tickets can be swapped into wristbands at this location aswell!
Searching Availability...
PACKAGES
Searching Availability...
SPECIAL APARTMENT PACKAGES

Searching Availability...
PICTURES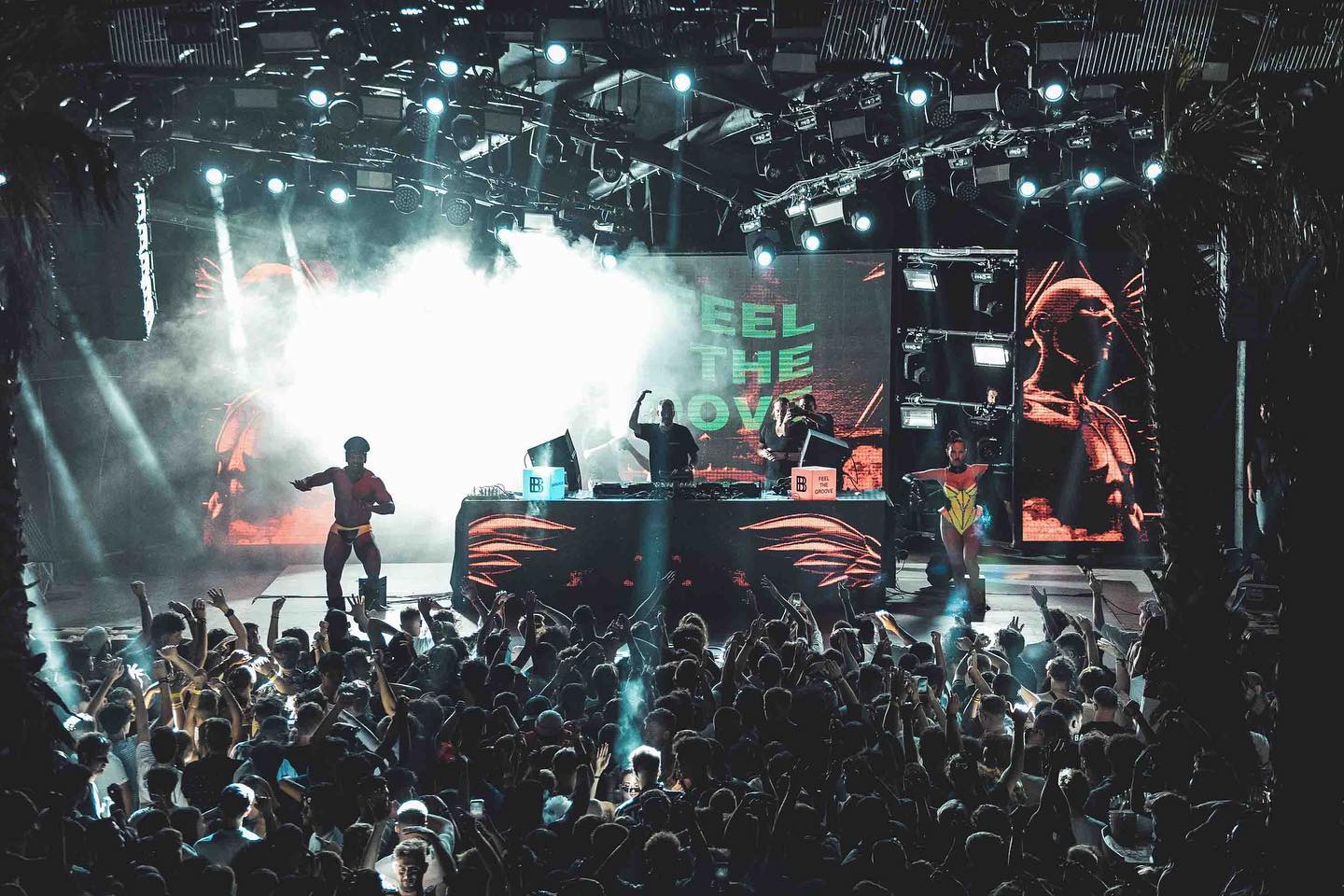 298286555_5700980606612661_8235939820599697914_n
298667507_5700980603279328_5977173238830641141_n
299206274_5698389330205122_8156421267619711012_n
299196390_5700980596612662_1582164334357569914_n
298825206_5695845500459505_3705562594504274425_n
298545062_5698389333538455_2159302933448825703_n
297643099_5695845513792837_8146613186186781629_n
297069248_5686244884752900_4408594178493691887_n
298799682_5698389340205121_5442045010318951703_n
298196808_5692688774108511_290831502628550458_n
298067949_5692688760775179_2493570606886357758_n
299220734_5700980586612663_2623352259722023059_n
315988101_5983985451645507_5908135128334228502_n
TIMETABLE
Tipp: Fedde Le Grand at Zrce Beach this week!
Fedde Le Grand will be at Aquarius Club on Thursday, 10th of August for Special Headliner Show! Go secure your Upgrade: Fedde Le Grand
FUTURE ZRCE EVENTS
at the same venue: