08.08.2021 - 10.08.2021
Elektro, House Lineup TBA
Spinnin Sessions at Zrce Beach!
Festival Infos
Something big is coming up! On August 8th, 9th and 10th we're bringing Spinnin' Sessions bigger than ever – because this summer we're introducing Spinnin' Sessions Festival Croatia! Keep an eye out on this event and let's create memories for a lifetime at Zrće Beach! Zrće beach has established itself as one of the best beach party and festival locations in Europe with over one million visitors each summer.
Spinnin Sessions
MENU
zrceeu_Parkalender_Sprungmarken_Tickets_1000x1000
zrceeu_Parkalender_Sprungmarken-Packages_1000x1000
zrceeu_Parkalender_Sprungmarken_Lineup_1000x1000
zrceeu_Parkalender_Sprungmarken_Timetable1000x1000
Festival Overview
| | |
| --- | --- |
| 👔 Organizer | Mondo d.o.o. |
| 🚩 Locations | Papaya, Aquarius |
| 🎶 Music | Elektro, House |
| 🚦 Rating | ⭐⭐⭐⭐ |
| 💶 Price | 💲💲 |
contact, advice and booking
zrce.eu hotline: monday - friday 8 am - 8 pm
🇪🇺 +49 731 96338860
Video Chat advice: HERE
Around the clock
📱 +49 731 96338860 (Whatsapp)
@  team@zrce.eu
FB ilovezrce/

tired of searching? your individual offer - for free.
LINEUP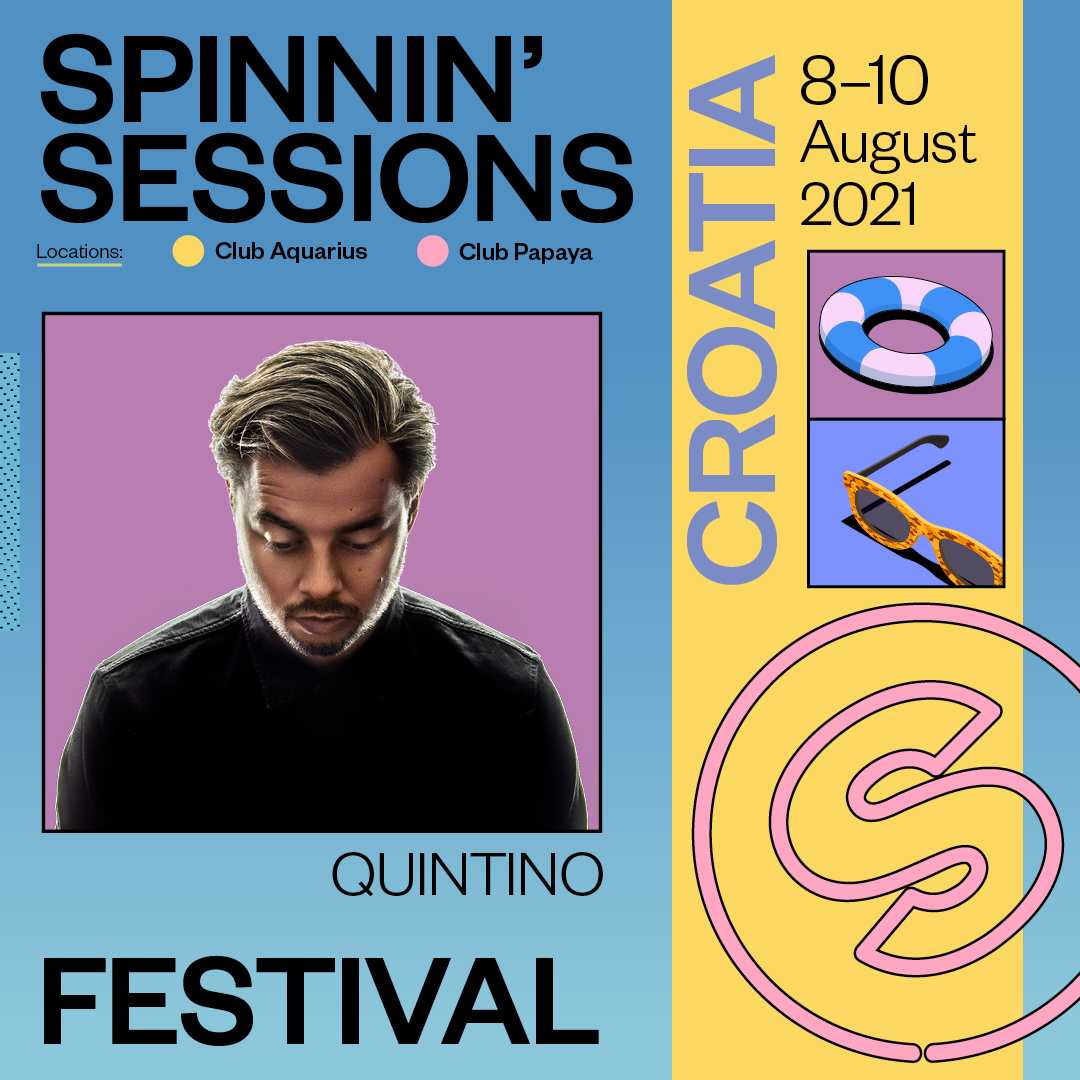 Spinnin_Croatia_AristPost_Insta_Square_Quintino
Spinnin_Croatia_AristPost_Insta_Square_Tujamo
Spinnin_Croatia_AristPost_Insta_Square_Marnik
Spinnin_Croatia_AristPost_Insta_Square_Mesto
Spinnin_Croatia_AristPost_Insta_Square_Zonderling
Spinnin_Croatia_AristPost_Insta_Square_MrBelt_Wezol
Quintino, Tujamo, Marnik, Mesto, Zonderling, Mr. Belt&Wezol, more TBA
Zrce.eu Rating ⭐ ⭐ ⭐ ⭐
The Spinnin Sessions will feature a great lineup and some good events!
TICKET ONLY
Searching Availability...
PACKAGES
APARTMENTS/HOTELS/VILLAS WITH POOL
For a festival package including accommodation please have a look at our apartment page. Here you can find different accommodations from own apartments, hotels, villas and much more. The desired festival ticket can then be booked in the booking process.
PICTURES
zrceeu_location_slider_NOA_club_1920x1080_04
zrceeu_location_slider_papaya_club_1920x1080_02
TIMETABLE
Sonntag / Sunday 08.08.2021
Montag / Monday 09.08.2021
Dienstag /  Tuesday 10.08.2021
Zukünftige Zrce Events
am gleichen Veranstaltungsort: